Ice Cream School
Learning To Make Gelato From An Italian Master Ice Cream Maker

In 2008 I received an email from an Italian master ice cream maker living in Barcelona. She was very complimentary about ice-cream-recipes.com and it was obvious that ice cream was not just a profession for her but a passion – very much like that of master gelatiere Gino Soldan whom I was privileged to interview at Harrods in the summer of 2008.

Making gelato, I have come to realize, is an art to these people which they take very seriously.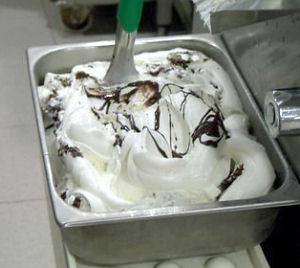 In February 2009, Marina who hails from an Italian family with a long tradition of ice cream making and who herself has more than 30 years' experience in making gelato, decided to open an ice cream school.

She had been running her own ice cream parlor in Barcelona for some years – Gelateria Caffetteria Italiana (Plaza Revolucion) - and it was this that gave her the idea to open the school – customers continuously asked how she made such delicious gelato and wanted to know if she would teach them.

She named the ice cream school Gastromat and each month offered courses covering both practical and theoretical aspects. A maximum of 10 students at any one time is allowed (makes for better results).

"I love my job and consider it the best in the world!" she says "I love teaching, it is very rewarding all round."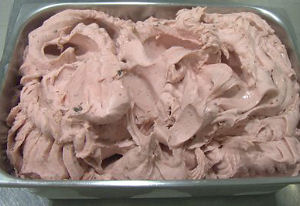 In her view, today's world of ice cream does not have enough professional, well trained gelato makers. Hence she feels that it is a job with a future. Recently she trained a young man from Peru, such is the international desire to make gelato professionally and believes she will soon see many more young people coming to her ice cream school from all over the world.

Her students so far have come either from knowing of her reputation at the ice cream parlor in Barcelona or from having read one of her many technical ice cream making articles that she writes for magazines.

"When I have finished teaching them, their enthusiasm is boundless and they immediately want to open an ice cream parlor of their own!" she says.