Strawberry, Mango & Chocolate Sundae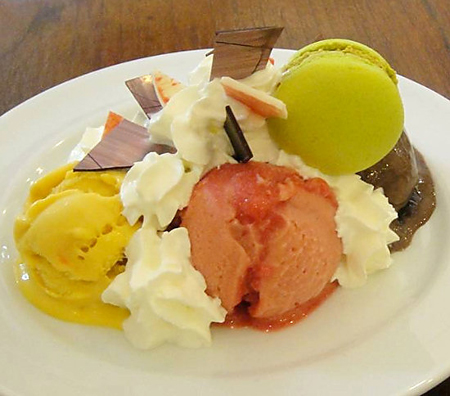 3 types of ice cream - strawberry, chocolate and mango with
whipped cream and chocolate pieces
.
Unusual to see a sundae served on a plate and not in a dish.
Photograph was taken by my friend Ann in Thailand.
Copyright Notice ~ The image above is copyright material © ice-cream-recipes.com. Downloading by third parties for commercial purposes is not permitted. See
Terms of Use
.
More sundae pictures
here
if you are looking for presentation ideas .... and you might want to join the
Google+ Ice Cream Sundae Community
growing more popular by the day!