Citrus Fruits Sundae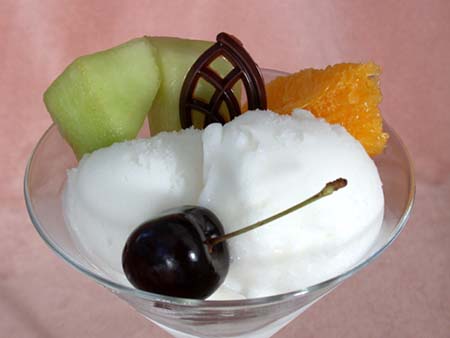 Tangy lemon sorbet with fresh orange, melon and black cherry plus chocolate leaf decoration.
Making a sundae using sorbets doesn't readily come to mind for most people but when you combine great fruity flavors like these it's surprisingly good.
Copyright Notice ~ The image above is copyright material © ice-cream-recipes.com. Downloading by third parties for commercial purposes is not permitted. See
Terms of Use
.
This page of
sundae pictures
might help if you are looking for presentation ideas.