Morelli's Gelato - Fresh Gelato Ready To Serve
Looking into the ice cream counter at the freshly made gelato ready to serve.
Note the unusual flavors on offer including peanut butter with white chocolate - wow!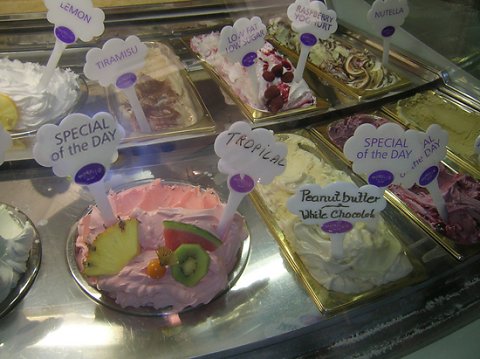 Copyright Notice ~ This image is copyright material © ice-cream-recipes.com. Downloading by third parties for commercial purposes is not permitted. Please see our
Terms of Use
More gelato sundaes by Gino Soldan. Do you love an occasional ice cream cone? Check out my gallery here for some of the best photos I've taken over the years.