French Sundae: Chocolate Liegeois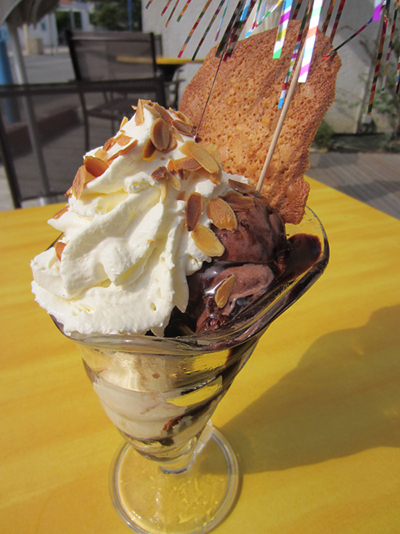 Chocolate ice cream, chocolate sauce, whipped cream, flaked almonds and biscuit wafer
.
I photographed this sundae in France at a small ice cream parlor. The rich dark chocolate ice cream was fabulous.
The ice cream glass was so beautiful I asked them if I could buy it and brought it home with me!
Copyright Notice ~ The image above is copyright material © ice-cream-recipes.com. Downloading by third parties for commercial purposes is not permitted. See
Terms of Use
.
There are more sundae pictures
here
to enjoy at your leisure. Browse and get inspired!