Mint Choc Chip Waffle Basket Sundae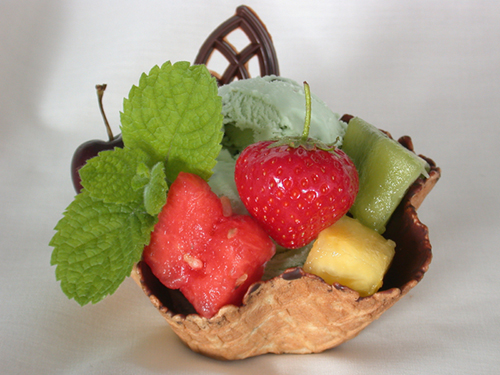 Mint choc chip ice cream, chocolate waffle basket, melon and pineapple pieces,
strawberry, fresh mint, chocolate leaf decoration.
I thought it would be good to use a waffle basket instead of an ice cream glass or dish to present this sundae.
I chose these fruits for their contrasting color and flavor and added the sprig of mint
to help heighten the minty experience of the ice cream.
Copyright Notice ~ The image above is copyright material © ice-cream-recipes.com. Downloading by third parties for commercial purposes is not permitted. See
Terms of Use
.