Simple Strawberry Ice Cream Sundae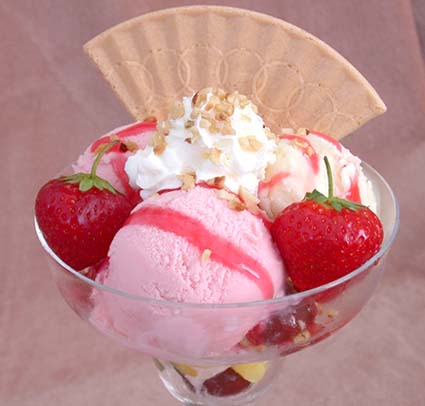 Red, fruity, fresh and delicious!
Strawberry ice cream, strawberry sauce, fresh strawberries,
whipped cream, chopped hazelnuts, fan wafer
.
Easy to make and always popular with the family.
A delight to eat especially in summer when the strawberries are freshly picked and juicy.
Copyright Notice ~ The image above is copyright material © ice-cream-recipes.com. Downloading by third parties for commercial purposes is not permitted. See
Terms of Use
.
Enjoy more ice cream sundae pictures
here
- there are plenty of ideas to get you inspired.